BSL Batt B-LFP-100 12.8V 100Ah Lithium Ion Deep Cycle Battery
PLEASE CONTACT US FOR QUANTITY DISCOUNTS
Email: info@createenergy.co.za or telephone: +(27) 11 888 0410
A New Era in Energy Storage
The LFP 12V 100Ah Energy Storage Systems are a family of 12V battery modules and accessories.
The 12V family is designed as a drop-in replacement for similar sized lead-acid batteries offering twice the run-time and nearly half the weight.
The 12V series is designed for lower voltage, lower power and longer run-time
applications.
They are built with LFP Technology that offers outstanding intrinsic safety and excellent float and
cycle life resulting in low cost of ownership.
Wisdom Power delivers safe lithium phosphate energy storage solutions in standard lead-acid battery sizes for a wide variety of applications.
Features:
Eco-friendly

Lithium iron phosphate battery(LiFePO4)

Currently the safest lithium technology

Excellent resistance to abuse

Less than 3% self discharging

Maintenance-free, modular, and lightweight

Up to 60% weight saving

Battery monitoring storage history

Built in safety protection

Quality guaranteed

3-5 Years Warranty

15-18 Years Designed service life
Applications
Marine Applications
Uninterruptable Power Supply
Energy Storage Systems
Floor Sweeper
Electrical Vehicles
Communications Systems
Safety
BSLBATT® batteries are based on Lithium iron battery technology (LiFePO4).
This is the safest Lithium technology available today.
On top of that our bespoke casing and electronics further increase safety and durability.
Technology
BSLBATT's BATTERIES do not contain lead
LiFePO4 technology is an environmentally friendly way to store energy.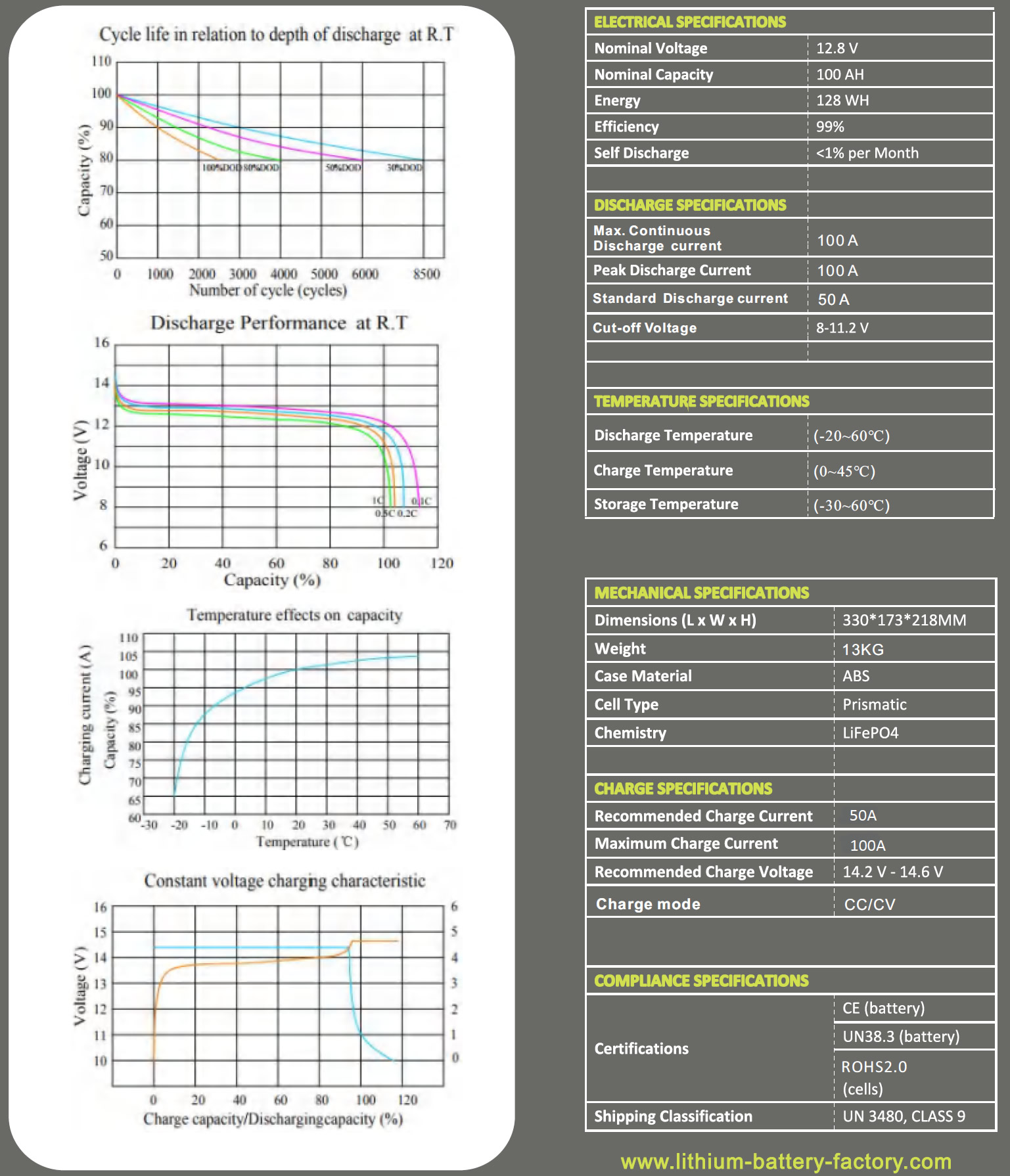 12V LiFePO4 Battery Features:



1. Fast charging-normally recommended 0.5C for 2 hours, Ensure long cycle life-at least 2000 cycles under 100% DOD.
2. Can replace lead acid battery with same size and 1/2 weight.
3. Built-in automatic protection for over-charge.
4. over-discharge and over-temperature conditions.
5. Maintenance free.
6. Internal cell balancing.
7. Communication of monitored data via Battery.
8. Management System (BMS).
9. Thousands of cycles,100% DOD, under normal conditions.
10. Flame retardant plastics.
11. Does not contain any toxic heavy metals such as lead, cadmium, nor any corrosive acids or alkalis thus making 12V LiFePO4 batteries the most environmentally friendly battery chemistry available.
(For replacement of lead acid battery ,the same size of SLA battery)



Recharges much faster


Can be fully charged in 60 minutes



Longer service life


An average of above 2000 charge / discharge cycles



Incredible small size


1/2 of the size of a conventional lead acid battery

Weighs less
Up to 60% weight saving




Low self discharge


Only 12% per year

High temperature starting
High temperature operating range
---
12V  LiFePO4 Battery 

Applications:
1. Military power.
2. Wind & Solar energy storage.
3. Communication power.
4. Transmission and distribution backup.
5. UPS power supply.
6. RV system.